Pro Tips For Your First Bridal Appointment
Pro Tips For Your First Bridal Appointment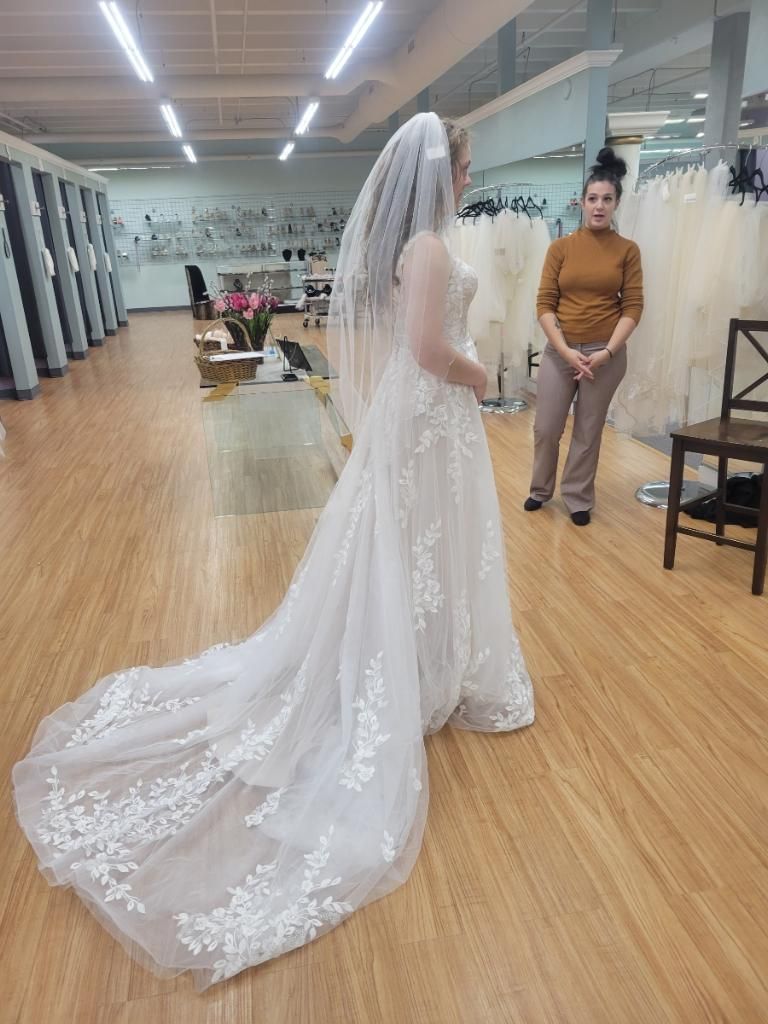 OMG, you're engaged! And now that you've found your person, it's time to find the one, the dress that is ;-) But shopping for your wedding dress can be a little intimidating. Like most of us, it's probably the first time you've ever shopped for formal wear, outside of prom. The sizing is different, the prices are different, even the shopping experience is different. But fear not, at USA Bridal it's our job to help you find your dream gown, In this post, we'll walk you through everything you can expect from your first bridal appointment and give you some pro tips along the way.


LET'S TALK SCHEDULING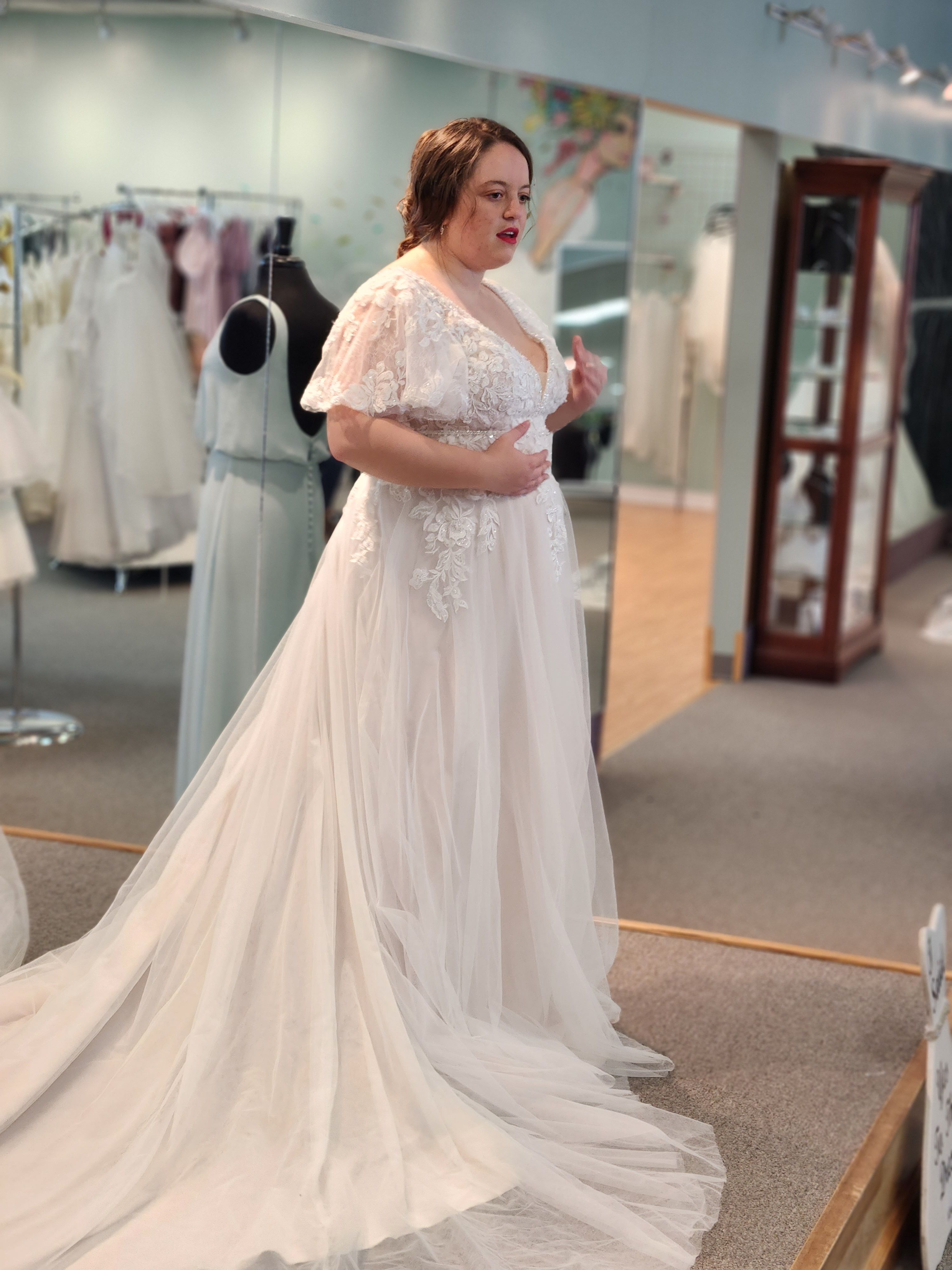 There's a sweet spot for when you should schedule your first bridal appointment. Too soon and you risk getting FOMO when the new collections come out and you've already committed. Too late and you're cutting it too close to your wedding date. So, when is just right? We recommend scheduling your first appointment a year before your wedding date. Why? The dresses we carry in the boutique are samples that you can try on to see which style you like best. Once you find your dress, we order it from the design house and, because wedding gowns are more complex to make than your average dress, it can take a few months for your gown to arrive. You'll also want to allow time for alterations, which can take several weeks (don't worry, we'll cover all about alterations in another post). Now, it's time to find the store closest to you. You're in luck, we have three locations: Louisville, KY, Elizabethtown, KY, and Nashville / Goodlettsville, TN. To schedule your appointment for any of our locations simply call <270-765-2269> or submit an appointment request online and we'll get you all set up!


HOW TO PREP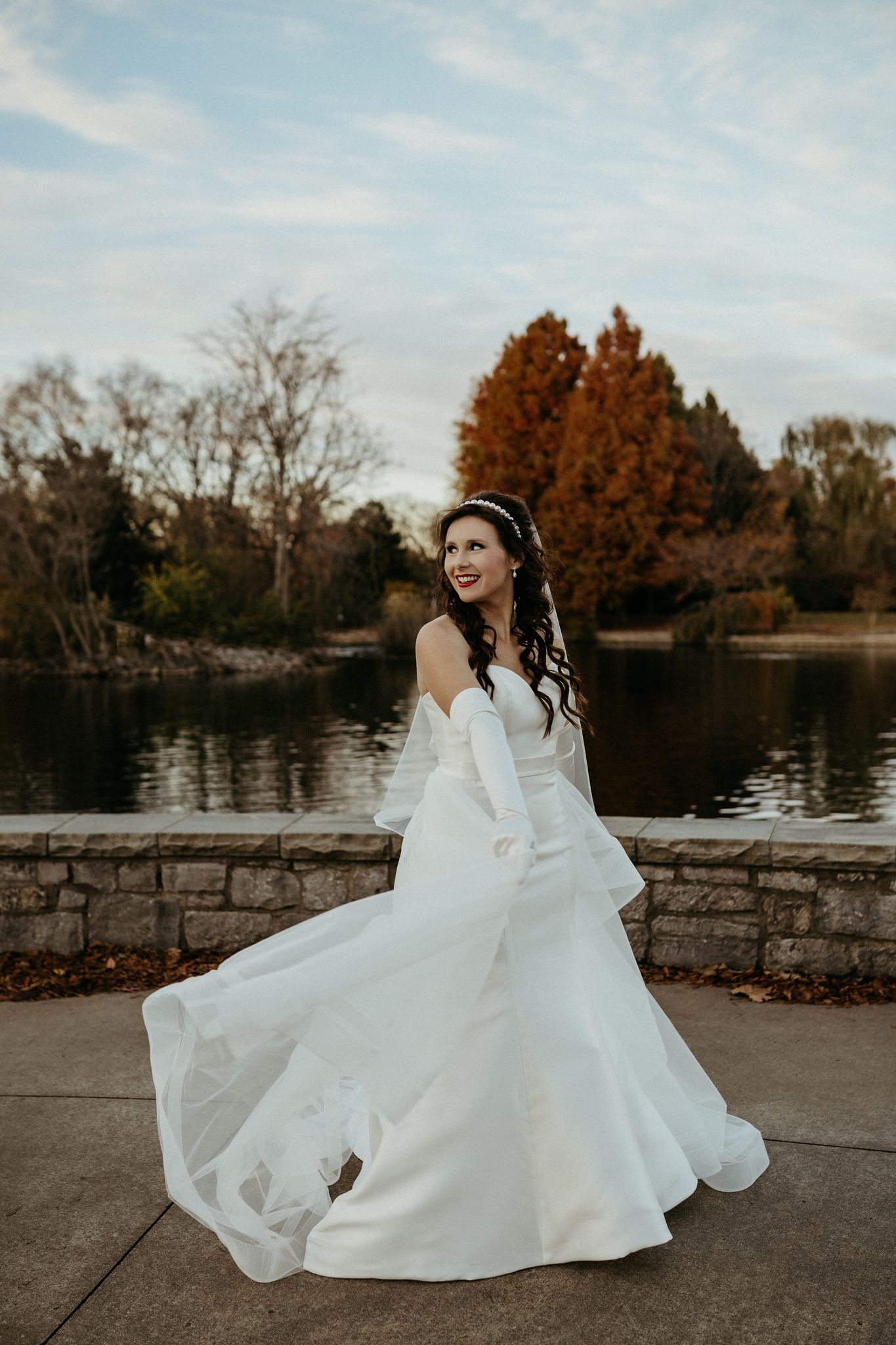 Inspo
Before your appointment, there are a few things you can do to get the most out of your shopping experience. First, if you haven't already, get yourself a Pinterest account! It's an incredible tool for wedding planning and having a wedding dress inspo board will really help with the shopping process. Just be sure to set your dress board to secret so everyone will still be surprised on your big day. Then, go to our website and scroll through our dress collections and pin the ones that you like. You can share your board with our stylists in your appointment request e-mail or at your appointment and this will help them get a feel for what you're looking for.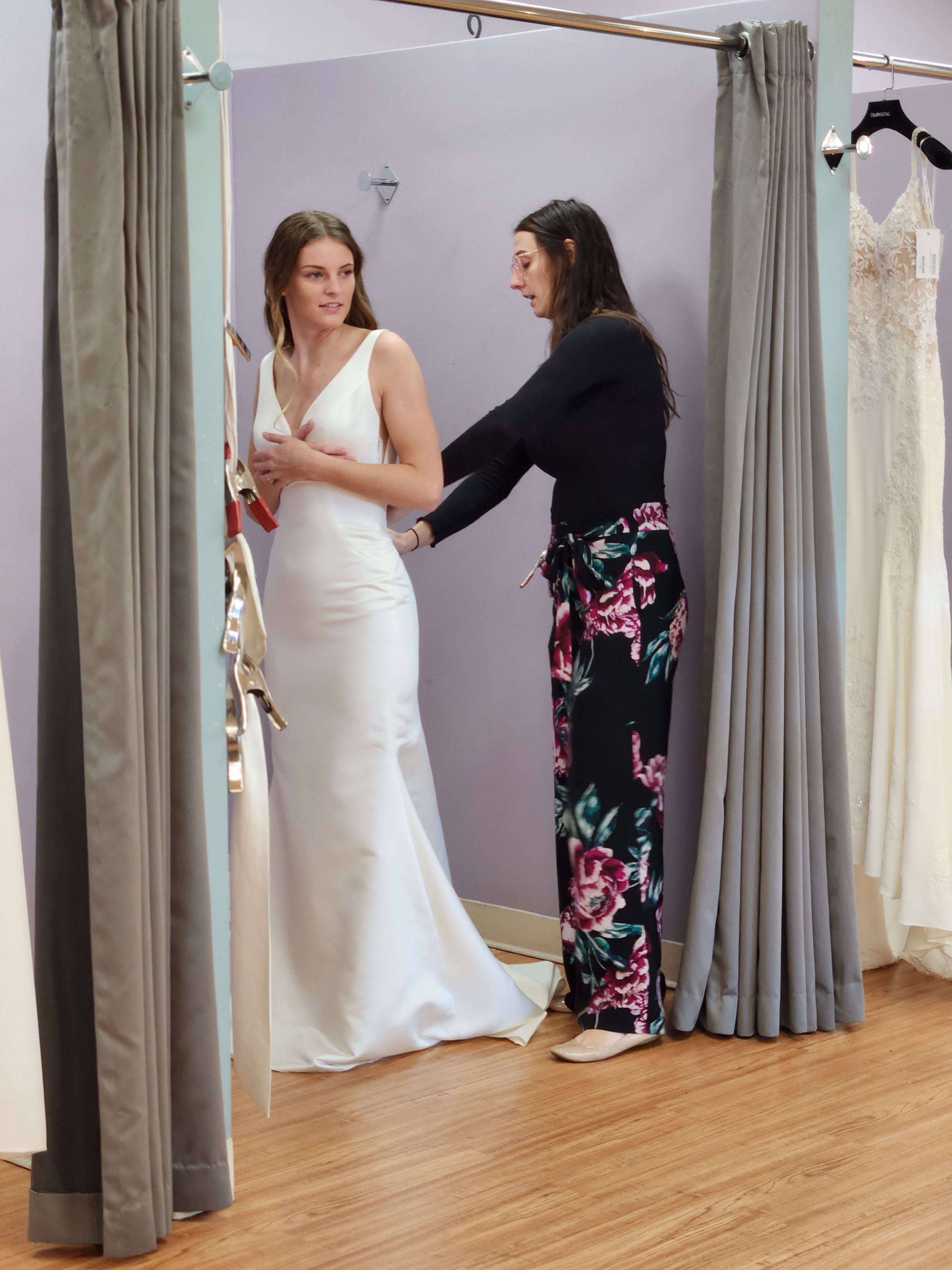 Budget
Another important thing to know before you go in for your appointment is your budget. And remember, when you're budgeting for your wedding dress, make sure to include extra wiggle room for accessories and alterations. At USA Bridal, we have a huge selection of world-renown designers and prices range from $99-$3,000. Your stylist will work with you to find a gown that fits your price point and your style!


WHO TO BRING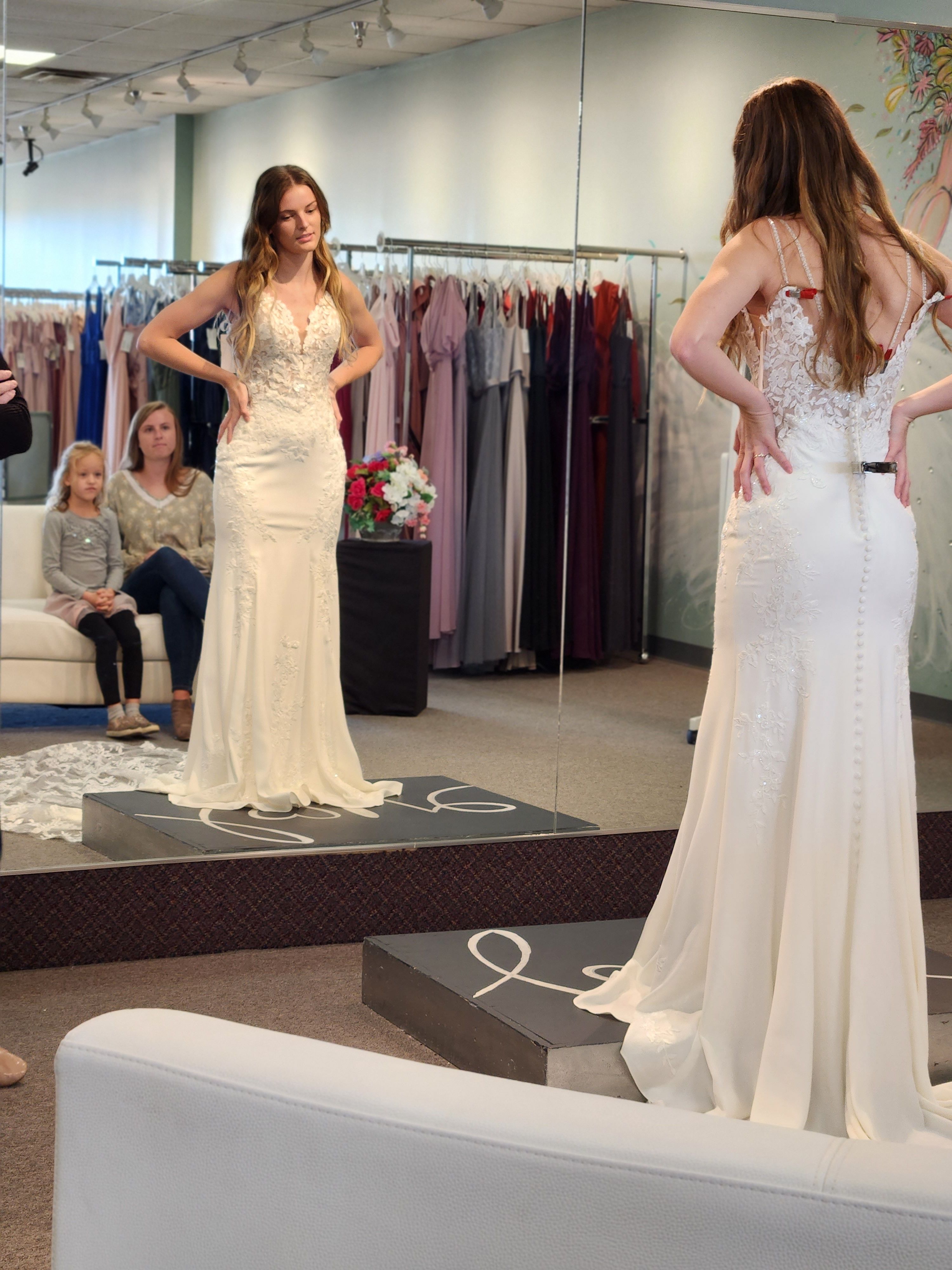 For some brides, it's important to have your crew with you to help you find the one. But, if you prefer to shop solo, our team will be your hype girls for the day and won't steer you wrong. For our regular appointments, we allow each bride to bring four of their most trusted people. If you have a full entourage, don't worry, simply book one of our Premiere appointments. Our Premiere 1 package is $75 and you can bring six guests and our Premiere 2 package is $149 and covers up to eight guests*. Our Premiere appointments are held in our private lounge and you'll have a dedicated senior stylist that will work with only you. Plus, we'll give you champagne to pop with your besties and a swag bag!


THE APPOINTMENT

You and your guests will be greeted at the door and escorted to one of our beautiful dressing rooms. There, your stylist will ask you some basic questions about style, budget, wedding date, and sizing. From there, they will pull dresses from our collection that fit what you are looking for that will be available during your time frame. We always encourage our brides to keep an open mind and try some unexpected options because your first appointment is the time to explore and experiment. How do you know what you like if you've never tried it before, right? Our appointments are 90 minutes and brides can try on as many gowns during that time period as they would like. When you find the one, it's time to celebrate! Your stylist will then take your measurements and confirm all of your order details with your like size and color. Then, let us take care of the rest and go out and celebrate–you did it! We'll be in touch again when your dress arrives.
So what are you waiting for? Give us a call
<270-765-2269>
and let's find your dress!